About Us
Our shop is situated in a lovely part of Lavenham in suffolk, next to the wonderful Old Swan Hotel. This historic village has lots to offer and is well worth a visit, with plenty of great places to eat and drink with a wide variety of interesting shops.

We are a STEIFF GOLD BUTTON CLUB STORE
This is the top rating steiff gives out and we are pleased to have held
this status for the last few years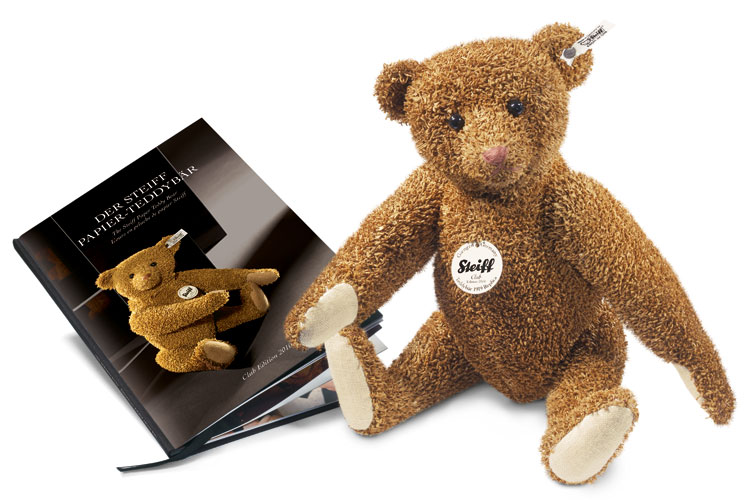 Steiff Club Paper Teddy Bear Ean 421099


ONLY AVAILABLE TO STEIFF CLUB MEMBERS
(WE WILL REQUIRE YOUR CLUB VOUCHER FOR THIS ITEM)
Steiff Club Edition 2010 Paper Teddy Bear, with wooden eyes and linen soles and pads Comes complete with a special edition paper teddy bear book.
Size 13 inches / 32cm, limited edition of 3000 pieces Worldwide.
Comes Specially boxed with Certificate.
Price:£259.00


Club Benefits
By joining the Steiff Club, you can enjoy a wide array of benefits. Each year you will receive a valuable Club gift, scores of information on all facets of Steiff, up-to-the-minute news and exclusive editions available only to Club members. And at our Club Events, you can hobnob with collectors and make new friends! Each year a very special gift awaits you. This year's gift is a miniature alpaca grey teddy bear. This item is not available at retail.
The 2010 club pieces can be ordered through Us. These can be ordered with your voucher which you will recieve after joining the club.
Click Here! to join the Steiff club.

Steiff club magazine
Four times a year you will receive the Steiff Club Magazine
containing noteworthy facts on all facets of Steiff, auction pointers, information on special editions, guides to toy museums, collector reports, a contact column and much more besides!
The club runs for one year from registration steiff catalogues normally available in the February/march of each year.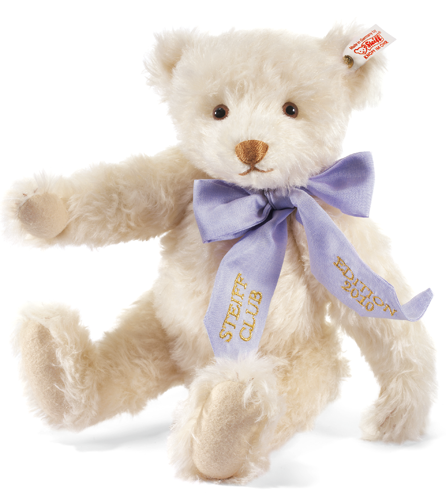 Steiff Club 2010 Edition Bear ean 421105
ONLY AVAILABLE TO STEIFF CLUB MEMBERS
(WE WILL REQUIRE YOUR CLUB VOUCHER FOR THIS ITEM)
Steiff Club Edition Teddy Bear 2010,
made from creme mohair with a lavender satin bow.
Fully jointed, Height 12 inches / 30cm.

Price:£109.00


We can be found at Curiosity Corner
1 Church Street
Lavenham
Suffolk
CO10 9QT

Phone us on +44 (0)1787 248441
Fax us on +44 (0)1787 248441

or EMail us at sales@curiosity-corner.com
Lavenham has Free Bus And Car Parking 7day's a week.